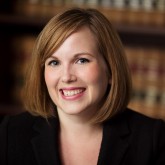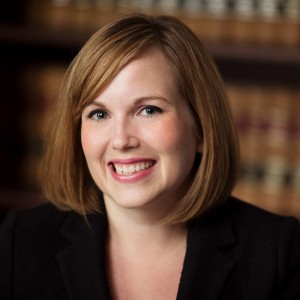 Jennifer N. Smith
Jennifer Nicole Smith ('Jenni') joined Sandulli Grace in 2012. She attended the University of Rochester, where she graduated cum laude with a Bachelor of Arts in Literature, and like many of her Sandulli Grace colleagues, Northeastern University School of Law. Jennifer admitted to practice in Massachusetts and is member of the Boston Bar Association's Labor and Employment Steering Committee.
Jennifer has a lifelong passion for social justice, in particular labor and improving employees' workplace dignity through collective action. Formerly, she was president of the United Staff Workers' Union, and is an active supporter of Jobs with Justice. Her practice concentrates on representing unions and their members. She has extensive experience with collective bargaining, including coalition bargaining for health insurance, and bargaining "turnaround agreements" following 2010 Education Reform. In her practice, Jennifer has represented individuals and unions in court and before arbitrators, hearing officers, various government agencies, and retirement boards.
Prior to joining the firm, Jennifer was a Hearing Officer for the Massachusetts Department of Labor Relations. Before the Department of Labor Relations, Jennifer worked in house for a large Massachusetts public sector SEIU local.
When she is not lawyering, Jennifer is an avid skier who enjoys reading, gardening, knitting, running, and canning. She currently lives with her husband in Charlestown, Massachusetts and is excited about sustainable urban agriculture and cooperative food working groups.