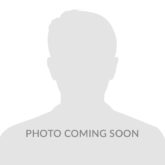 Ian Collins
Ian Collins joined Sandulli Grace in 2021. He received his law degree from Boston College Law School and has been admitted to practice in Massachusetts since 2020.
Prior to joining Sandulli Grace, Ian litigated a number of housing cases with Northeast Legal Aid. Before law school, Ian was an organizer and outreach coordinator with the Culinary Workers Union in Las Vegas, Nevada. He has always had a passion for social justice and worker's rights, and enjoys continuing to contribute to the labor movement via his work at Sandulli Grace. 
When he is not working, Ian enjoys going to the gym, cooking, and exploring New England's wonderful hikes and small towns.