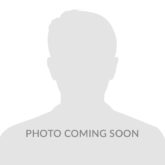 Nicholas Balatsos
Nicholas Balatsos joined Sandulli Grace in 2021. He graduated cum laude from UMass Lowell with a B.A. in English. He then went on and worked as a night cops reporter for the Billings Gazette and an education reporter for the Casper Star-Tribune. Nicholas eventually decided to go to law school, graduating from Northeastern University School of Law. 


During law school, he gained valuable experience at the Federal Labor Relations Authority, an employee-side law firm, and the Communication Workers of America's headquarters, where he received a Peggy Browning Fellowship with the Communication Workers of America. 


After law school, Nicholas received his Masters of Industrial Labor Relations from Cornell University's School of Industrial and Labor Relations (ILR School), during which time he focused significantly on collective bargaining rights for New York farm workers. After graduating, Nicholas journeyed south, working briefly for a union-side law firm in Miami before returning to New England and joining Sandulli Grace. 


Nicholas currently lives in Shirley with his wife, Morgan, and two dogs, Caleta and Hahns. In his free time, he enjoys spending time with family, woodworking, mountain biking, nordic skiing, and taking frequent trips to home improvement stores.