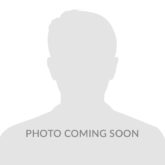 Lauren Kopec
Lauren Kopec joined Sandulli Grace in 2020. She received her Juris Doctor from Northeastern University School of Law and is licensed to practice in the state of Massachusetts.
Prior to joining the firm, Lauren spent a year clerking for Justice Elspeth Cypher at the Massachusetts Supreme Judicial Court. During law school, she worked as an enforcement intern for the Massachusetts Commission Against Discrimination's (MCAD) employment unit and was awarded the Commission's Napolitano Summer Fellowship. This experience ignited her passion for eradicating employment discrimination across the Commonwealth.
Lauren owes much of her success to her father's local union for awarding her with a full tuition scholarship allowing her to earn an undergraduate degree—a rare opportunity for her working-class family. After becoming a middle school English teacher and eventually earning her doctorate in English Language & Literature from St. John's University in Queens, NY, Lauren was compelled to go to law school so that she could give back to the labor movement that set her up for success so many years prior.
When Lauren isn't running or riding her bike around the North Shore, she can be found reading at home with her two dogs and her fiancé in Gloucester.