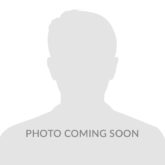 Casey Berkowitz
Casey Berkowitz joined Sandulli Grace in 2021. She received her Juris Doctor from Northeastern University School of Law and is licensed to practice law in the state of Massachusetts.
During law school, Casey concentrated her studies in the field of Labor, Work & Income. She gained experience in labor & employment law through various co-op opportunities, including a judicial internship at the United States District Court for the District of Massachusetts and a law clerk position at a Boston based labor firm. She gained further practical experience through her work in the Immigrant Justice Clinic and participation in the Robert F. Wagner National Labor and Employment Law Moot Court Competition.
Casey graduated summa cum laude from UMass Lowell in 2018 with a B.A. in both English Literature and Psychology. She also obtained a minor in Legal Studies which solidified her interest in pursuing a legal career.
In her spare time, Casey enjoys reading and writing. She particularly enjoys spending time at coffee shops and libraries, though her favorite by far is the Boston Public Library in Copley Square.