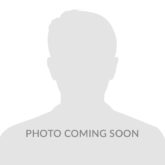 Anna O. Klimas – Of Counsel
Anna specializes in criminal defense representation in the Superior and District Courts of Massachusetts. She has successfully defended clients against allegations including rape, indecent assault and battery, larceny, domestic violence, drug possession, drug trafficking and distribution, operating under the influence, restraining order violations, firearms offenses, and probation violations.
In addition, Anna's practice area also includes representing clients in the Probate and Family court, where her practice focuses on counseling and representing clients in a variety of matters to include divorce proceedings, paternity actions, complaints for modification and contempt.
Anna began her career in the courtroom as a staff attorney with the Committee for Public Counsel Services, Brockton Office. While there, she tried numerous felony cases. She then worked for a prominent law firm in Boston before opening her own law practice.
Anna has also served as an advocate in the Children and Family Law (CAFL) Division, of the Committee for Public Counsel Services where she represented a variety of clients in child welfare matters, to include care and protection proceedings, children requiring assistance cases (CRAs), and actions to terminate parental rights.
Anna is a graduate of The Catholic University of America, Columbus School of Law and the University of Mary Washington. She is a member of the Massachusetts Association of Criminal Defense Lawyers and a Board member of the Plymouth County Bar Association. She also serves as a volunteer for the Pilgrim Advocates Bar Program and the Zoning Board of Appeals.
When not at work, you will find her bundled up in the hockey rink.